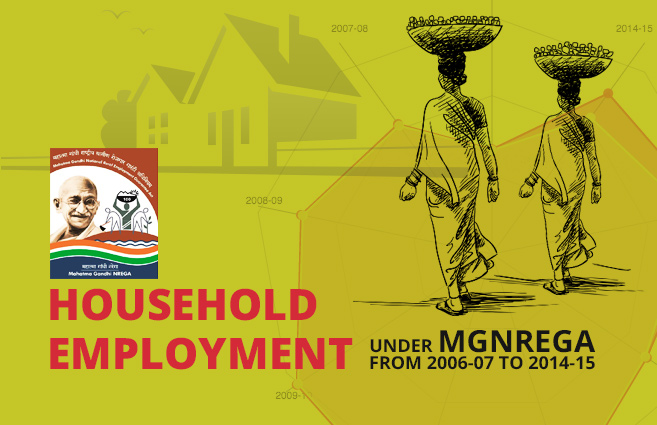 The rules economics are very simple for everyone and don't change in almost all the circumstance. But when one tries to makes it complicated, results are often unwanted and sometimes disastrous. For any economy it is normal and fundamental rule that it must reinvest what it earns from all the economic activities into various types of assets from human to material (physical and virtual) to grow and maintain that growth. But in our country in case of MGNREGA, this is not true.
No doubt MGNREGA is a very good and most inclusive social security scheme that a government can offer to its people but when we look into the structure of this scheme as well as implementation part, a lot of questions start pouring in the minds about its sustainability and role in economic growth.
Till now, under MGNREGA, no physical asset is being created and all the money is spent on operational expenditure in forms of wages. That means thousands of crores are spent just to create no asset. Also the employment it generates is disguised in nature not permanent. Besides increasing consumption, it seems to play no other role in economy, at least no capital building at all. This nature of this scheme makes it unsustainable until all the future governments are ready to spend more and more money every year.
It would be better if the some asset creation is made part of this scheme and for that some other schemes may be combined with these. MGNREGA would be used to pay wages to labourers and proceed from other scheme could be used for material sourcing for asset creation. This will help to increase growth as some real assets would be created over time, which would sustain the growth. Not only this, but MGNREGA will get real economic value than just entitlement.